Jenni is a City of London Guide, a Clerkenwell and Islington Guide and a Camden Guide as well as being a Freeman of the City of London and a Chartered Accountant. She has a degree in Economics and a Certificate in London Studies.
Jenni is an enthusiastic and committed tour guide who loves exploring London's byways and alleyways. She is intrigued by the origins of London as a world financial centre and enjoys leading tours explaining how it developed from drinking coffee in the early equivalent of Starbucks. Beyond finance, Jenni is familiar with England's National Health Service, having chaired a large hospital trust; her charitable work includes involvement in Britain's prison system and organisations working with London's homeless.
Her particular areas of interest include London's lost rivers, most of which can be walked from their source to the Thames in one day, and in finding out the secrets of all those nooks and corners hidden behind the main streets of London. Jenni is actively involved in London's local guiding associations and is a founder member of Camden Tour Guides Association. She was prepared the course materials for Camden's tour guiding course and was the initial Course Director. She is now working with Chris Everett and the other Walk London With Us Guides to run a similar course for Morley College and the London Borough of Lambeth.
Jenni enjoys being a tour guide in London partly because she only came to live in the city after leaving university. In some sense she still feels like a tourist herself, despite having now lived and worked in London for over 40 years. She started life in Yorkshire then lived in Exeter, Watford, Toronto Canada (for a couple of years) before settling in London. She lives in Muswell Hill with her husband and dog.
Contact Details
Phone: 07802 895598
Email: jenni@bowley.net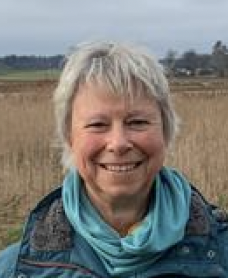 Guide Profiles