Wednesday Walks
DECEMBER, 2022 - JANUARY, 2023
Join us on the first Wednesday of each month where we will introduce you to hidden corners of London and tell you some of London's best stories.
There is no need to book for these tours, just turn up and pay the guide £12 on the day. It would, however, help the guide if you could email in advance if you expect to attend - also let us know if you change your mind!


WEDNESDAY, DECEMBER 7 - ** 5:00 PM **

A TIME FOR HOPE - Free Walk


Your guide: The whole team!
MEETING POINT: Liverpool Street Station -
Information booth on the main station concourse


The walk will start in Hope Square for the story of the children of the Kindertransport and will take you through some of the back streets of Spitalfields. We pass various places of worship, see some lovely sculptures and hear stories of people in search of a better life who are offered hope through the provision of food, lodging and employment. After walking through Spitalfields Market to enjoy the winter lights we will finish at the beautiful sculptures, A Herd of Hope.
WEDNESDAY, JANUARY 4TH - 11:00 AM

BOTH SIDES OF THE TRACKS: POSH PRIMROSE HILL TO EDGY CAMDEN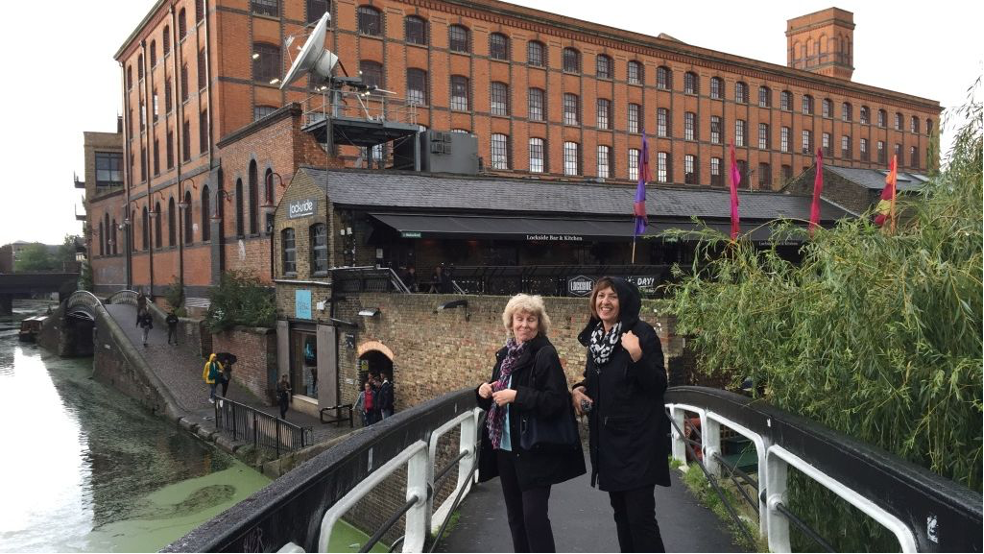 Meeting point: Chalk Farm tube station
To start the new year Jenny will take you on a walk from one side of the railway in Chalk Farm across to the east side of Primrose Hill and along the canal to Camden Market. The walk finishes at one of London's newest cinemas, constructed under a railway arch, within easy walking distance of both Chalk Farm and Camden Town stations.